presents
Freeform Downhill Sledding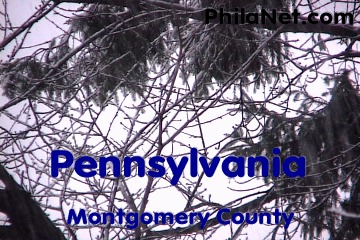 Multimedia Download
Sledding in Montgomery County Streaming Real Player Video
Click Here to download the file if have a lower bandwidth connection.

Child Sledding In Pennsylvania 3M AVI
Dogs In The Snow 800k AVI
Kids Shoveling Snow 3M AVI
Snow Blower 437 AVI
A Free Outdoor Winter Activity
Pennsylvanians have loved downhill sledding since I can remember. In fact, I can recall having been pulled around on a runner sled at less than 2-years-of-age. By the time that I was four, I couldn't wait to get out the door. As soon as the snow started falling, the guys would start getting the gear together.

Things haven't changed much. All you need is a "good snow" and a steep slope. As you get in closer to the city, finding a clear slope can be more challanging. Youngsters tend to favor retention basins, the neighbors yard, a golf course, or the local park.

In Montgomery County, Fort Washington State Park offers a free place to sled in a beautiful location.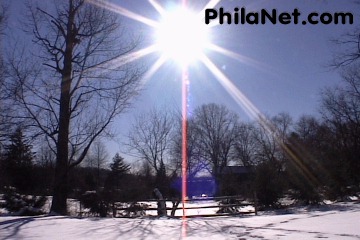 We support local business:
MEMBRANE.COM
Main Index
Map Room
PhilaNet.Com's Guide to the Philadelphia Region
AllRealEstate.Com
© The Philadelphia Spirit Experiment Publishing Company
These graphics, images, text copy, sights or sounds may not be used without our expressed written consent.