presents
Instrumental In My Development
The Spirit of Freedom in the Greater Philadelphia Region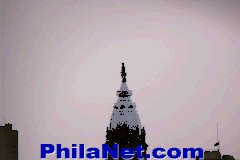 Just Like Rocky
Movies
780k .avi (microsoft) Short Clip

5M .avi (microsoft) Full Length Version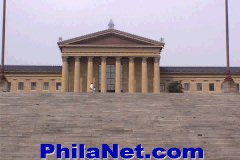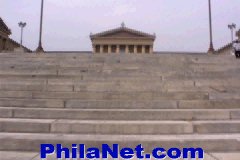 Strap On Your Safety Helmet
This is a bird's eye view of the Art Museum area in center city Philadelphia. First, you think about running up the steps. Then, you run up the steps, turn around, and look down the Benjamin Franklin Parkway. As the adrenaline pumps through your body, you become one with William Penn.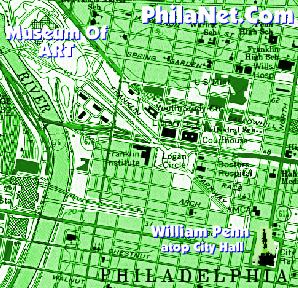 ---
---
© The Philadelphia Spirit Experiment Publishing Company
These graphics, images, text copy, sights or sounds may not be used without the expressed written consent of the Glistening Web Communications Corporation.