Real Audio Soundtrack
1.5M .avi (microsoft) Short Version
2.5M .avi (microsoft) Full Length Version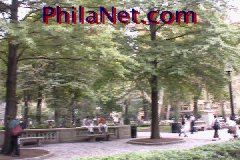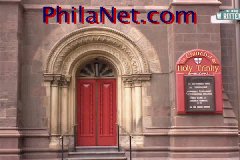 Panoramic View
For this video, a camera was set up in the center of Rittenhouse Square and spun around 360°.

The Church of the Holy Trinity sits on the corner of Walnut and Rittenhouse. Digital Video of the church was shot in a linear fashion.

The two clips were combined.

The live soundtrack of the people, cars and birds was supplemented with guitar and mandolin... and if you listen real close... you can hear a violinist that was playing for "pocket change and donations" in the square.