presents
Instrumental In My Development
The Spirit of Freedom in the Greater Philadelphia Region
The Double Secret Back-way
Multimedia

5.3M .avi (microsoft)
Shhh!
Please... don't tell anyone. This movie shows a great way to drop in on the city. The name of the road is so secret that we don't even know it. But, this much we do know -- it is a thrill ride.

We stuck a crazy Indian out the sunroof of a BMW to capture the beauty of William Penn's sylvania. The descent winds through some of Mother Nature's finest flora and fauna... and it's all right here!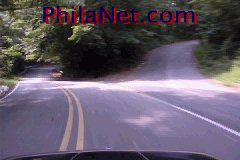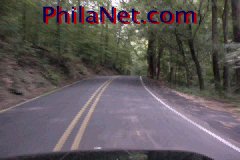 ---
---
© The Philadelphia Spirit Experiment Publishing Company
These graphics, images, text copy, sights or sounds may not be used without the expressed written consent of the Glistening Web Communications Corporation.