Peter Verily
Full Length MP3 Live Concert
MP3 Single, Some Kind Of Wonderful
*
Can I Get A Witness?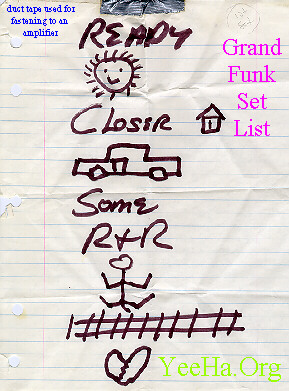 God gave humans freewill. Unfortunately, sometimes we disappoint her.
And the Love Divine saith unto him,
Verily I say unto thee,
That this day...
even in this night...
before the cock crows twice,
thou shalt deny me thrice.
Mark, Chapter 14, Verse 30
The following vision is based on this dilemma. The musical session is a living transcript of the vision. There were no musicians, or engineers, or producers... indeed, there were no witnesses.
The exceptions to this rule are the 3 bonus versions of Some Kind Of Wonderful. These spiritual adaptations were done in a "Dixieland Band" style and are based on the *J. Ellison song (that the Grand Funk Railroad made famous in the 1970's.) Why this song? When I went back to the Love Divine for guidance on this project, she said --
"Am I alive? Does Jesus Live? And, can you find anyone else that will bare witness?
From that moment on, I could not get Mark Farner's voice out of my head, "Can I get a witness?"
Then she said --
"And, all bare me witness... and wonder at the gracious words."
The Music
Some Kind Of Wonderful*

Who Put the Beat in the Rhythm of Your Heart?

What's Up With That?

I Asked If She'd Come In Me

Maybe

The God That Creates Thunder

Have Ya Had Enough Yet? Check It Out

Some Kind Of Wonderful (alternate version)

A Prayer and other tidbits..


---
---
The Philadelphia Spirit Experiment Publishing Company
These graphics, images, text copy, sights or sounds may not be used without our expressed written consent.